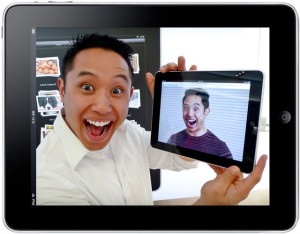 It looks like school boards and departments of education in Australia are going for the iPad. In this article in the Delimiter, it says there are many schools testing out the iPad – some with formal policies and some on a trial basis.
Western Australia's Department of Education and Training revealed this week that some schools in the state were displaying an increased interest in iPads and tablet devices, purchasing the handheld computers independently to trial in various education programs.

"The department does not have a policy on the use of iPads or Android-based technology at this stage, however some schools have bought tablet devices to trial in various settings," said departmental chief information officer Bevan Doyle. "There appears to be a level of interest in this technology for educational use."

The Queensland Government confirmed that a dozen "small" schools are involved in a trial where "handheld" computers – and other devices such as computers, data loggers, MP3 recorders and USB microscopes — are used as education tools to compliment and enhance science classes.

The Tasmanian Department of Education's official stance on iPads or similar devices is that not enough time time has passed to give the technology serious consideration. "As the technology of iPads is so new, the Department of Education has not yet had a chance to consider their potential use in the department or in schools," said a departmental spokesperson.
Since the school year in Australia is different from the US I imagine they will have some experience to speak of before many of the US schools. We'll keep an eye out to see what they report.